What do you need?
The programme has been designed to ensure you don't have to rush out and spend a fortune on equipment or special requirements.
For those of us that are starting to get rickety knees, etc, here's what we recommend: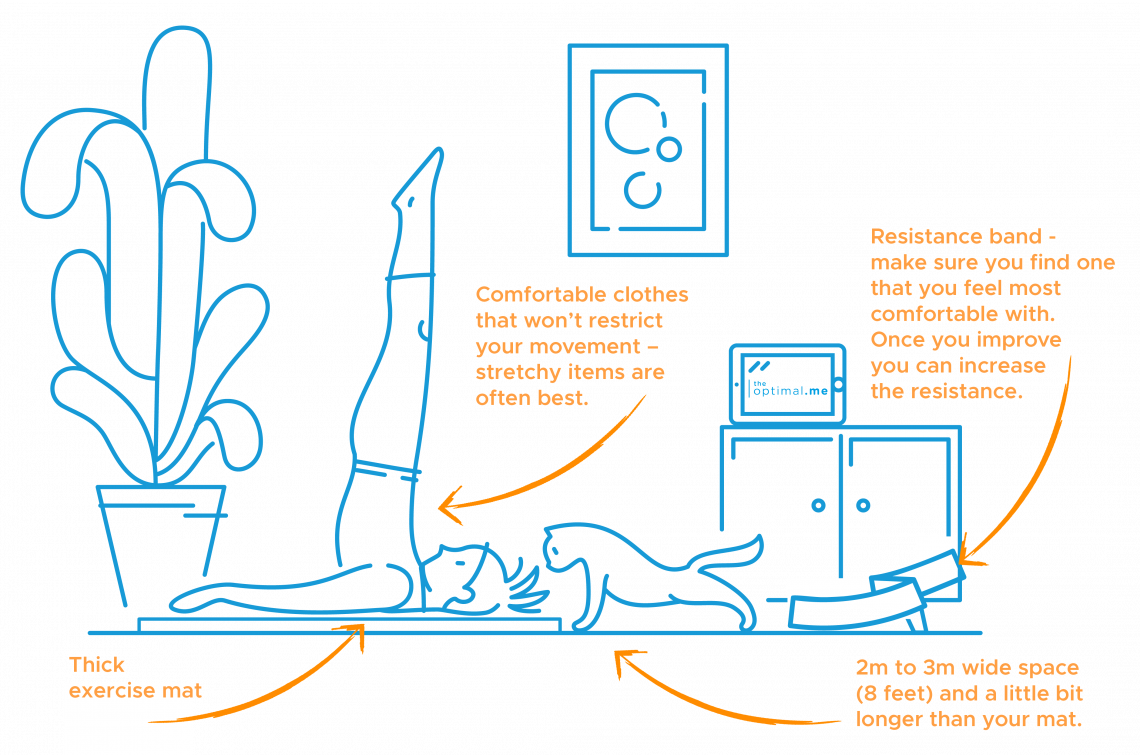 2m to 3m wide space (8 ft) and a little bit longer than your mat
Thick exercise mat
Comfortable clothes that won't restrict your movement – stretchy items are probably best
Resistance equipment is totally optional – we have plenty of workouts where no equipment is used, but if you would like some resistance during your workouts:
Resistance band: choose the resistance level you feel comfortable working with  as you improve you can increase the resistance
A set of light weights: 1 – 4kg (2 – 6lbs) depending on your ability or goals.
How much time?
15 - 50 minutes depending on the class you choose – we do recommend doing a minimum of 3 classes a week
Best viewing experience?
Classes are best viewed on a laptop or TV screen – you won't have to strain your eyes to follow the movements! Take a look at our quick demo to get some ideas of what setup might work best for you.

To view TheOptimal.me on your TV, simply plug in your computer via the HDMI port, log onto TheOptimal.me, select your class and click play.
The HDMI port can be found at the back or on the side of your TV. 
Alternatively you can access TheOptimal.me through any of the options below.