Our plans
Monthly plan
$14.99
per month
billed monthly
Including
one month
free trial
Monthly recurring payment of $14.99
Full access to unlimited functional movement classes
Cancel anytime
Most Popular
Annual plan
$12.49
per month
billed annually
Including
one month
free trial
Once-off payment
Full access to unlimited functional movement classes
Take us for a spin with a 30 day free trial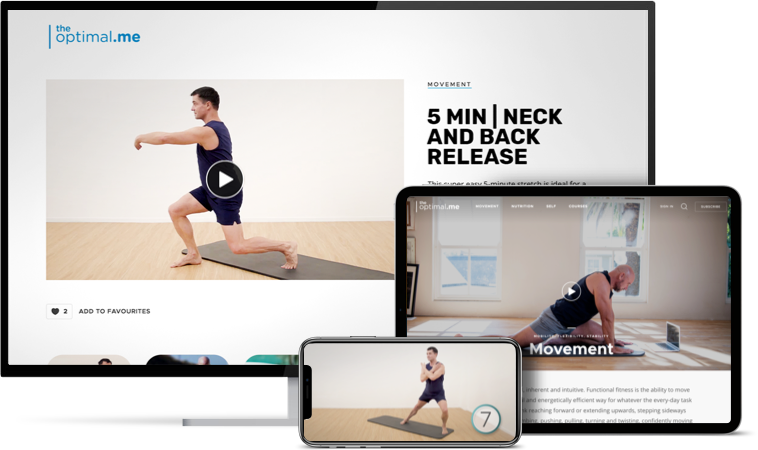 Choose either the annual or monthly plan to start your free trial. You will have free use of the site for 30 days with access to all our premium content.
Unlimited access to our Integrated Movement Routines (IMRs)
Tips and advice from our experts
Fair price?
Our content is designed with you in mind and we're all about giving you real value for your money. 
Gym memberships can cost between $30-50 on average per month, with a joining fee as much as $800 a year! TheOptimal.me saves you time and money.
We believe in functionality and moving well as we age. Our program has been developed to help you stay active and break free from the aches and pains of aging – not simply looking good.
Cancellation
Sign up with a chosen plan and card details is required to ensure a smooth transition from free trial to a paid membership. The payment for the plan chosen will only be processed once the trial has ended, (essentially day 15 of the membership). Members can cancel the payment anytime during the 14 day trial period. If there is a cancellation within this period, there will not be any charges to the card detailed.
Once payment is made, cancelled subscriptions are not refundable, nor are there credits for partially used periods. 
Cancellations of an annual subscription will ensure there is no payment made on the annual recurrence. 
Cancellation of a monthly subscription needs to be effected 14 days before payment is due to ensure payment is not processed.
With any cancellation members will still have access to their profiles and free content, but will not have any further access to premium content.  
What our members say
I love TheOptimal.me – it's so different to any other exercise programme I have done in the past. I am a keen cyclist, but I'm 50 and was feeling that I needed something else. I feel stronger, more flexible and my cycling has gotten better too! Love it!
I cannot tell you how thrilled I am that this is helping me. I think I like it more than I would the gym of a personal trainer
This program is better than any other exercise program on the market for seniors!
I'm fitter, more flexible, than most of my age.
I would use TheOptimal.me because it's bringing him into my home or a studio, and I think that would be a fantastic thing. Not only for me but for other people to gain his knowledge
Meet our Experts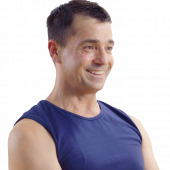 Jannie is your guide in all of our workout classes. He is a transformational body coach, teacher, trainer and registered physical rehabilitation professional with more than 30 years in the functional movement field. Functional movement is his passion and life's work!
Phys-Ed - HED, ACE, Hons BED. Certified in the USA by AFAA and ACSM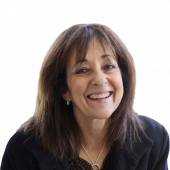 Simone is an experienced APA Pain Physiotherapist with a 35-year history of working in the management and treatment of chronic pain as well as in the health, wellness and fitness industry. Her expertise also includes chronic disease management, diabetes, mindfulness, group exercise instruction, manual therapy, exercise prescription, and fitness.
BSc Physiotherapy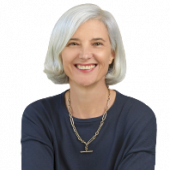 Liz is the founder of TheOptimal.me. She has more than 30 years of experience in marketing and advertising providing innovative, integrated, thoughtful solutions for global clients such as Visa, Shell and Sony Mobile, working on projects including the Olympics. "Hard work, experience and endless curiosity, together with the need to not only survive but thrive as I get older, motivated me to develop TheOptimal.me"
Start today! Join TheOptimal.me
Our guided 21-day course, First Steps to Physical Freedom, will introduce you to IMRs and help you make movement a habit.
Unlimited access to Integrated Movement Routines (IMRs)
Tips and advice from our experts
Full access free for 30 days.