The Cannes film festival is always a glitzy affair, setting trends for the upcoming fashion season, but last year the hairstyle seen on the red carpet that had everyone talking was of a silver shade! At the premiere of Annette, Andie MacDowell sported a mane of greying curls, while Helen Mirren wore her grey hair up in a chignon, and Jodie Foster, who was honoured with a Palme d'Or at the festival, displayed her grey streaks in a shoulder-length bob.
Whether you spell it grey or gray, letting your hair out and embracing your natural grey can be empowering. It can also be daunting. Here's what you need to know about going grey! 
Read more on the women of Hollywood changing the conversation about age. 
Silver manes: the trend that has no end
Of course, the younger generation has taken to dyeing their hair grey to be on-trend, but for older women, it can be hard to put down the hair dye and let nature take over. Thanks to the pandemic, however, many women found themselves trapped at home and separated from their hairstylists, and as a result, going silver has never been chicer.
Founder, Liz Grantham has always been in front of the curve and embraced her greying do over a decade ago – much to the shock of her friends. She shared her personal journey about making the switch from dye to embracing her grey here – a must-read for anyone contemplating making the switch. Give it a read, and when you are decided, head back here to read our top tips for making the transition.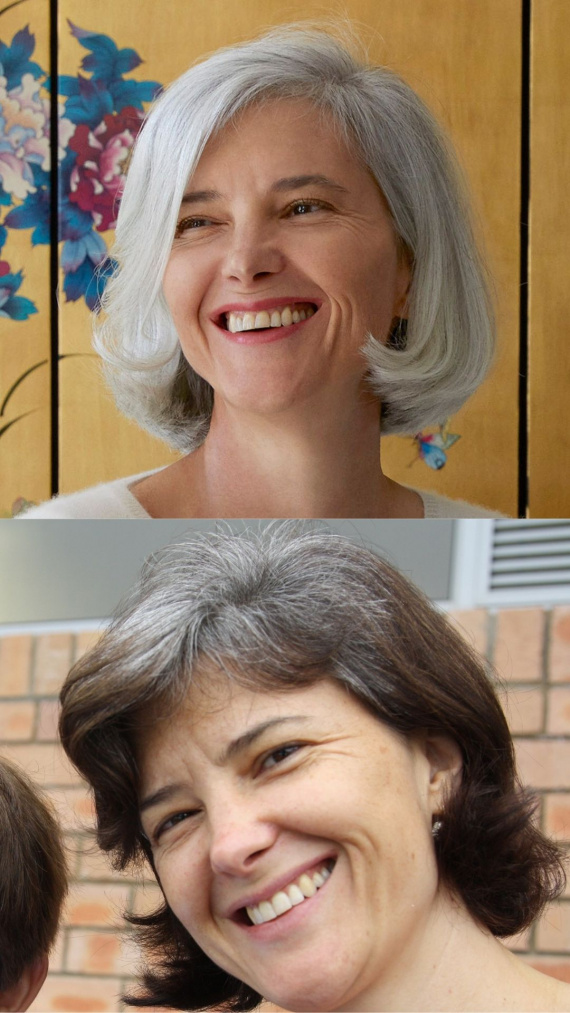 Talk to your hairdresser
Letting dyed or natural hair just grow out sounds easy enough, right? But the grey root and colour ends combo can feel a bit odd – especially if you've got longer locks! As Liz recalls, her daughter called it her "skunk phase." Many women will leave the roots to grow out an inch or two then opt for a pixie cut – see tip 2. But, that might not work for everyone. Instead, book an appointment with a good colourist. They'll be able to give you a colour correction – instead of colouring your roots, they'll add grey highlights through your hair. This will give the growing out phase a more natural look.
Alternatively, of course, you can embrace the grey like Andie, Liz and many other women – you'll look stunning and confident as ever!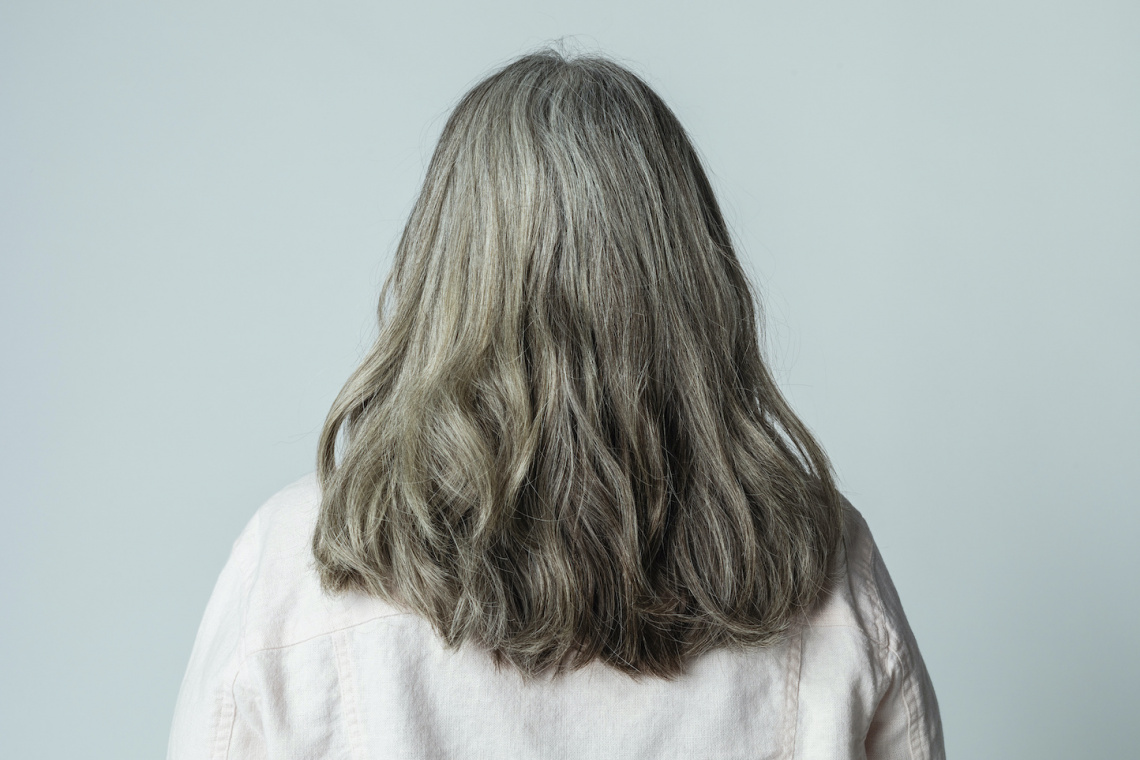 Take a risk and go for the scissors
If you're down to embrace a totally bold look, go for the short and chic pixie! You might need to suffer through a few inches of grey roots to get to an ideal length. However, it is totally worth it, and we're certain you'll love the freedom and low maintenance of it all!
The grey pixie cut is also a fantastic option if your hair is thinning or losing volume! But if you are attached to the length, look at a colour transition and some layering.  
Find the right shampoo
Whether you opt for natural grey or transitioning grey highlights maintenance is amust to keep it from looking brassy. Grey and white hair can skew yellow or look dull easily, as a result of pigment loss. Look for shampoos specially formulated for grey and white hair or consider using a purple-toned shampoo.
Hydrate your hair
As we lose melanin in our hair, the pigment diminishes resulting in a change in texture. It can become dry and frizzy if not treated properly. With the right products, your silver locks will shine no matter their texture! Look for deep and weekly conditioners that that suit your hair texture – there may be a few misses, but you'll soon find a hit.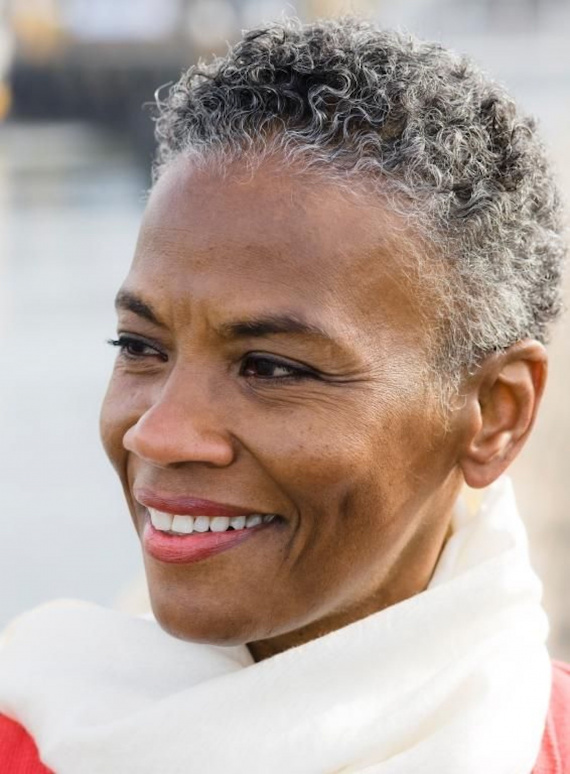 Switch out your pillowcase (even if you're not grey yet)
What does the type of pillowcase you sleep on have to do with your hair? Everything. Did you know that your cotton pillowcase robs your hair of its natural oils, which can make your hair coarse and brittle? It could even be giving you split ends. Do yourself a favour and buy natural silk pillowcases. The silk won't absorb your hair's natural oils and it's much gentler on it.
Bonus: you'll keep your skin in better condition too.
Read this for more on midlife skincare
Be patient
And, most importantly, stay with it! If you have the patience, going grey can be a rewarding experience. So, be gentle with yourself and your hair while you get to know each other again.
So, are you ready to embrace your silver side?