No partner? No kids? No problem. Let's talk about making solo aging work!
Solo Agers
When Brenda Roberts, 53, was scheduled for eye surgery, she realised she needed to worry about more than the medical bills. 'I am single with no children and a limited social network as I recently moved to a new area,' she explains. 'I had to figure out who was going to take and fetch me from the hospital, as well as who would be willing to stay with me for a few days while my eyes healed.'
The scheduled surgery made Brenda realise how vulnerable she might be in later years if her situation didn't change. 'Don't get me wrong, I love my life as a solo flyer,' she says. 'But it did make me think who would be around to care for me when I'm elderly and frail.'
Brenda is part of a growing population known as 'solo agers' or 'elder orphans' — senior adults with no children to care for them as they age. People from the Baby Boomer generation (those born between 1946 and 1964) with a partner or spouse generally have someone helping out with living expenses, as well as a built-in caregiver to lean on. In addition, adult children are often on hand to pick up the slack – and to offer emotional, financial and physical support when necessary. For those of us who are single and child-free, that lack of a default support system poses additional challenges as we age.
Did You Know?

Today, 1 in 5 baby boomers has no children and 1/3 of adults will enter old age single (widowed, divorced or never married).
This means 20% of older adults today fall into the category of 'elder orphans'.
Experts predict the number will rise in future.
Family members usually provide about 70%  of long-term care services.

source: American College of Financial Services
Experts say that thinking about the future is a wise move even if you have children who say they're ready and willing to be your caregivers. Perhaps they won't be living close by, or perhaps they'll be consumed by other duties and consideration. 'We all should be thinking about how we want to live our lives with dignity and independence and we should be building a circle of friends and family around us to help us realise that plan,' says Dr Bruce Chernof, President and Chief Executive Officer of California-based SCAN Foundation, a non-profit dedicated to improving the range of health care for seniors.
Most boomers want to 'age in place' (meaning they don't want to move to a care home). However, for many this might become either unattainable (due to financial constraints) or unrealistic because of the need for care and to avoid social isolation. Solo agers are particularly vulnerable if they stay in the isolated suburbs with few transportation options.
Being in denial about the changes ageing can bring could mean you have fewer choices and less support when you need it as a solo ager. Experts suggest creating a care plan far in advance of need. 'It's far better to prepare for the years ahead than to live in constant worry and concern about health, housing, care and support, finances, legal matters, and companionship in retirement and the years beyond,' says Carol Marak, a Solo Living Advisor and Advocate.
Here are things to consider:
Who can help? Select a person to put in charge of your medical and health, estate planning and financial matters – perhaps even consider a  need licensed, reliable professionals for these roles. Some solo agers ask a trusted friend to serve as their financial and/or health representative. Others may have a more distant relative who could be called upon—a cousin, niece or sibling.
Where you want to live? Most seniors want to remain in their own homes even as they need help. Does your current home allow for that (for example, are there too many steps, is it too isolated?) What modifications (such as converting a bathroom into a wheelchair-friendly space) would make it work better? Perhaps a senior living community is more attractive to you? Or a shared, co-owned house with other solo agers.
What are your social needs? Many single baby boomers consider their co-workers their most important social connections—what happens when you retire? Having a large circle of close friends can be as supportive as having adult children. Pay attention to your social networks, consider volunteering at local organisation and make a point of seeking out intergenerational connections.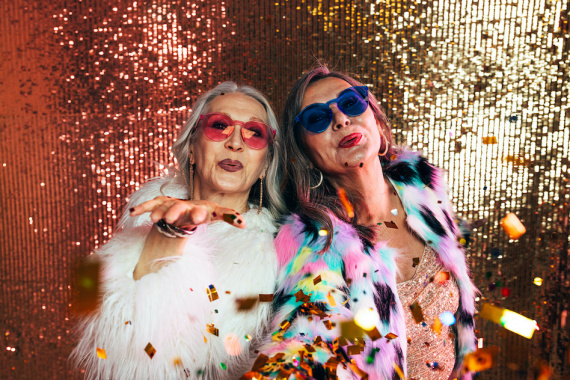 Do you need a financial check-up? Have you saved enough to pay for care when necessary? Have you arranged for a trusted individual to help you manage your money in the event you can no longer do so? Design a plan that addresses issues such as who will care for you when you need it most.
One final thought. If you are not a solo ager yourself, you probably have a friend or extended family member who qualifies. Offering to be a part of your loved one's plan can be a good way to help them get started.