You may notice that we are a little bit obsessed with roasting vegetables. But, what's better than a crispy an tender forkful of deliciousness? We ate our way through many sides... these were our favourites! Dig in and enjoy – we certainly did.
Buckwheat, roasted carrots and pomegranate tabouleh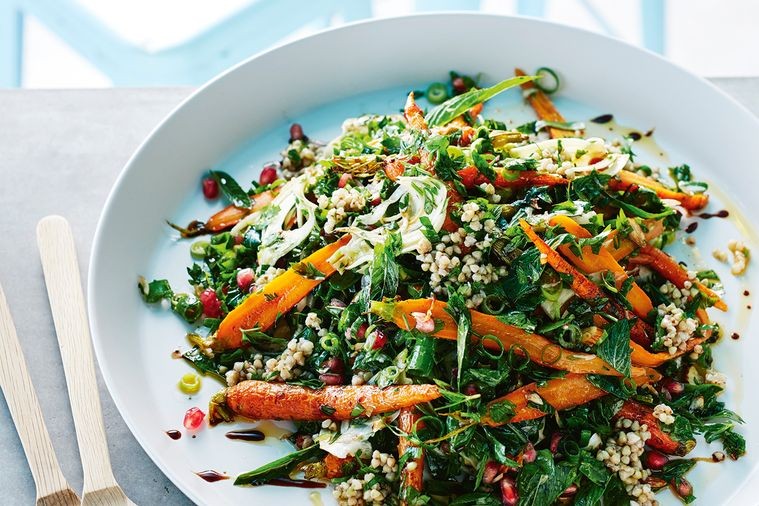 INGREDIENTS
1/2 cup (100g) buckwheat, soaked in water overnight, drained
2 bunches baby (Dutch) carrots, tops trimmed
1/4 cup (60ml) coconut oil, melted
1 tbs harissa paste
11/2 tbs pomegranate molasses
1/2 cup (80g) almonds, roasted, chopped
Seeds of 1 small pomegranate
1 bunch flat-leaf parsley, leaves roughly chopped
1/2 bunch mint, leaves torn
3 spring onions, thinly sliced
2 tbs extra virgin olive oil
Juice of 1/2 lemon
METHOD
Preheat the oven to 180°C. Toss the carrots, coconut oil, harissa and 1 tbs pomegranate molasses in a bowl, then season with a good dose of salt. Roast for 30-40 minutes until tender. Let them cool.
Meanwhile, bring a pot of water to the boil over high heat. Add the soaked buckwheat and cook for 3 minutes or until tender. Drain and refresh under cold running water. Transfer buckwheat to a large bowl and set aside.
Toss the remaining ingredients and 2 tsp molasses with buckwheat. Season to taste and top with roasted carrots to serve.
Thank you @DeliciousAu
Toasty Sweet Potatoes With Pears and Onions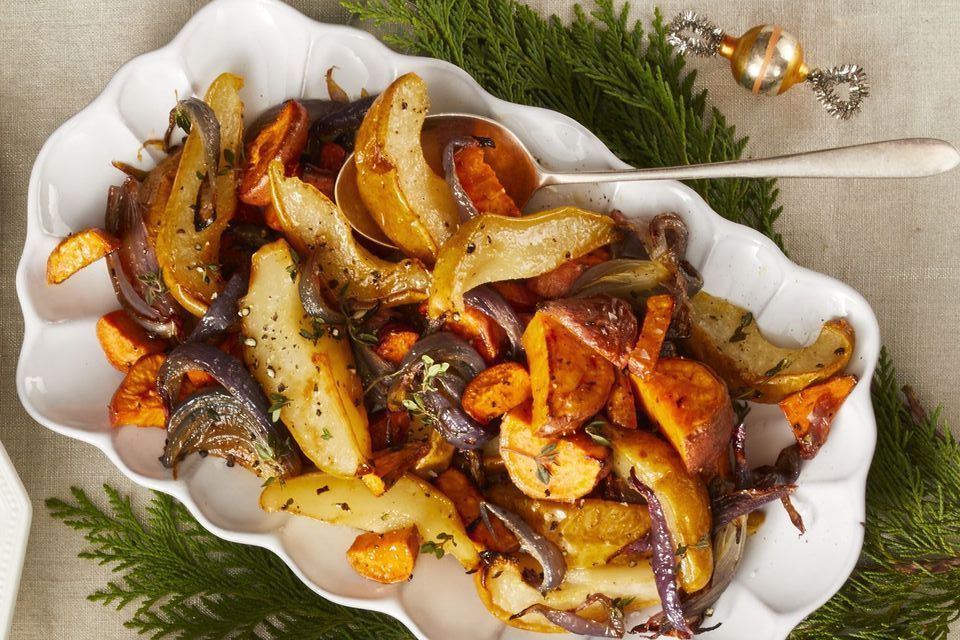 INGREDIENTS
2 Bartlett pears, about 14 oz, cored and cut into wedges
2 small red onions, cut into wedges
2 small sweet potatoes (about 1 lb), cut into 1/2-inch-thick half-moons
6 sprigs thyme, plus more for serving
3 tbsp. olive oil
Kosher salt
Pepper 
METHOD
Heat oven to 220C. On large rimmed baking sheet, toss pears, onions, sweet potatoes, and thyme with olive oil and 1 teaspoon each salt and pepper. Roast until golden brown and tender, 35 to 45 minutes. 
Sprinkle with additional thyme for some extra flavour and aroma.
Sprouts, Almonds, Onions, Raisins...Butter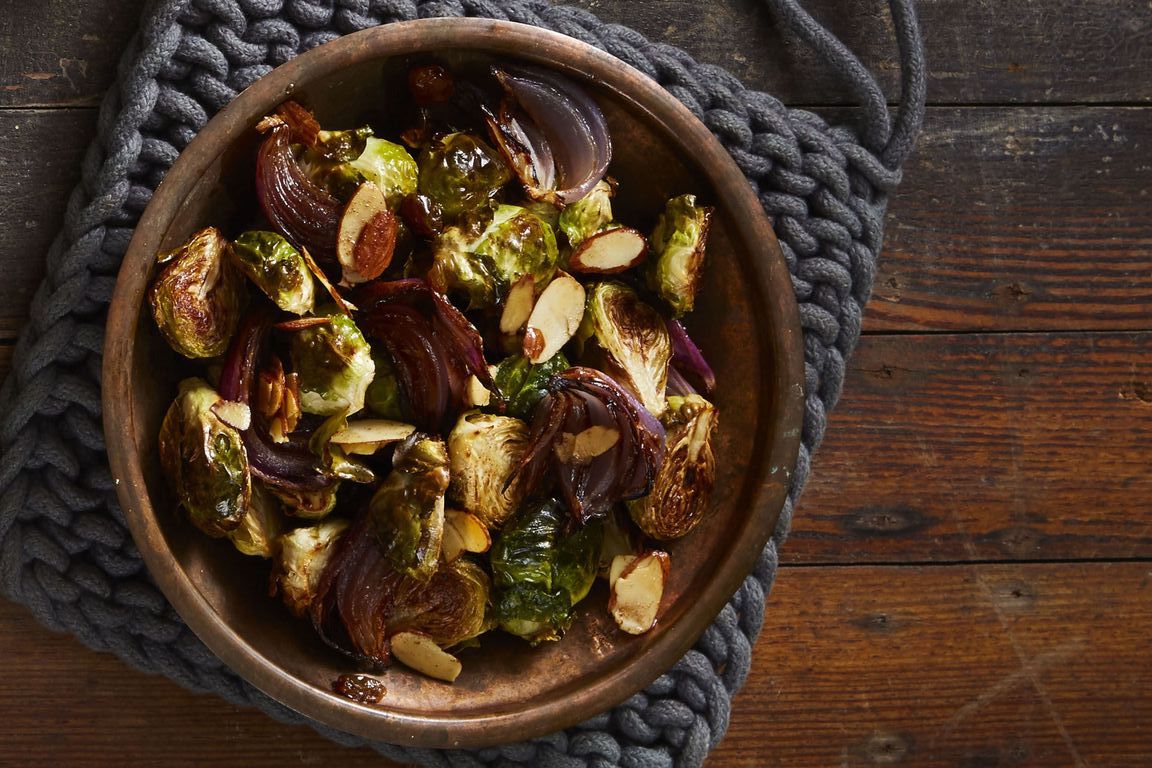 INGREDIENTS
2 lb. Brussels sprouts, halved
2 red onions, cut into 1/2-inch-thick wedges
2 tbsp. olive oil
Kosher salt and pepper
4 tbsp. unsalted butter
1/3 c. sliced almonds
1/4 c. golden raisins
2 tbsp. fresh lemon juice
METHOD
Heat oven to 200°C. On large rimmed baking sheet, toss Brussels sprouts, onions, oil, 1⁄2 teaspoon salt and 1⁄4 teaspoon pepper. Turn sprouts cut side down and roast until golden brown and tender, 20 to 25 minutes.
Meanwhile, about 5 minutes before Brussels sprouts are finished, melt butter in 10-inch skillet on medium until foaming. Add almonds and cook, stirring, until almonds and butter are golden brown, 2 to 3 minutes. Add raisins, lemon juice and 1⁄4 teaspoon salt and swirl pan to combine.
When sprouts and onions are cooked, transfer to platter. Spoon brown butter mixture over Brussels sprouts and onions.
Another AMAZING side from @GoodHousekeeping